This article first appeared on the Ontario Bar Association's Alternative Dispute Resolution website. It was published on August 27, 2021. The article can be found here.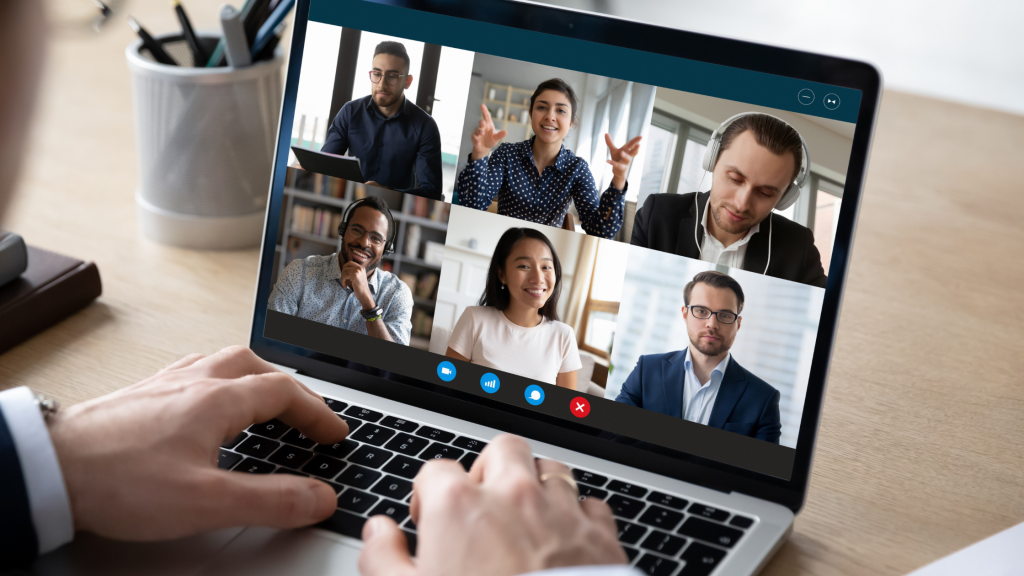 With the eventual easing of COVID-19 restrictions, we will have the option of doing mediations in-person again rather than only remotely. However, given remote mediations have proven to be effective, settlement rates are similar to the in-person format and they offer cost and time savings, is there any reason for face-to-face mediations?
Yes! There are still many benefits and reasons to do an in-person mediation. Here are 5 factors you need to consider before deciding whether a case should be mediated online or in-person:
1. TECHNOLOGICAL CAPABILITIES
Given its efficiency as noted above, it is easy to make online mediation the default choice. That fails to consider the parties involved and their comfort level with technology. Find out if they've used virtual platforms like Zoom and Teams before. If the participants are unfamiliar or express apprehension, their discomfort in using a virtual platform or interruptions because of inexperience could impede the process. They are also likely to have an ineffective set up with poor lighting making it difficult for them to be seen on video.
When it comes to tech capabilities, also consider geography. Participants might live in a place with a slow internet connection or with frequent bandwidth disruptions. Low internet speed and bandwidth issues can significantly impact the efficiency of the mediation because it disrupts the flow of communication.
Finally, simply ask the parties in the case if they have a preference. If one or more of them expresses a preference for in-person mediation with a valid explanation, then choose the option where everyone will be most comfortable and puts everyone in a setting with the best chance of settling the file.
2. DISTRACTIONS
With online mediations, parties can participate from where they feel "most at home", such as, well, their residence or office. However, this can come with disadvantages – namely, distractions. Parties may have their attention diverted by goings-on in their home, such as children, pets, work, computers, smartphones as well as any outside noise. With various things competing for their attention, this can make it very difficult for parties to focus, engage and participate effectively.
When it comes to choosing an option where client interaction will thrive, also consider Zoom fatigue. This term that describes the tiredness and burnout associated with the overuse of virtual platforms of communication; people have been feeling its effects after more than a year of working from home and connecting with others over video. If a party has Zoom fatigue, they will not be in the right mindset to fully engage and reach a settlement.
3. RAPPORT-BUILDING
Building rapport with clients is essential in any mediation. It allows them to open up about their true interests, work with counsel to assess risk and evaluate the offers being made. However, it can be more challenging to forge a connection and trust without face-to-face interactions.
Building rapport with the other parties is also essential during the mediation. Small talk and body language (which can often go undetected over video) can go a long way to help establish and build connections and those things come out more naturally in person. So the question you have to ask is whether or not the parties are in a position to build rapport and trust in one another online, without being aided by things like nonverbal visual cues. If the answer is no, your best to mediate in person.
4. THE IMPACT A MEDIATOR CAN HAVE
Your mediator can be very helpful to achieving a successful result. It is important to utilize them to highlight the strengths and weaknesses of a case in helping to close a deal. Again, the key is a mediator's ability to build some rapport and trust with the parties so that what they are communicating can be truly heard and considered. During online mediations, it might be harder for your mediator to make an impact or connect with all the parties, compared to an in-person mediation. So, when making the choice, consider how each option will affect how well the mediator will be able to make an impact.
5. IS THIS A MANDATORY MEDIATION?
If you are mediating a file due to a mandatory mediation program, consider your objectives and which option will be of greater advantage to meeting those objectives. If you believe the mediation will not help settle the file at this juncture and you are looking for something quick and low cost, then going online makes sense. If you believe the mediation is a real opportunity to get your point of view across and move the file forward, assess whether having all the parties in the same room, face to face, will make a difference and then decide accordingly the best option for achieving your goal.
A FEW FINAL THOUGHTS
Both mediating online and in-person are effective to resolving cases and moving files forward. Neither one should be the default. Consider the above in relation to your particular circumstances, objectives and the feedback of the parties involved before making a decision on the best format for your next mediation.
—
ABOUT THE AUTHOR
Marshall Schnapp, BA, JD, LLM (ADR) has been resolving disputes for over 10 years as a Mediator and Ombudsperson. He also has extensive experience in adjudication and investigation and conducting workplace assessments.
Marshall mediates personal injury, LTD, insurance, commercial, employment and workplace matters. Clients consistently recommend Marshall for his upbeat, tenacious attitude, and the skills he has honed helping resolve thousands of matters.
He may be reached by email at marshall@schnappmediation.com or by telephone (647) 250-7216 today to set up a consultation to see if he is the right mediator for your next file.
For mediation booking availability, please visit https://schnappmediation.com/booking/ or contact Lacey Day at lacey@schnappmediation.com or (647) 250-7216.